Junking Your Car? Consider Selling Its Parts First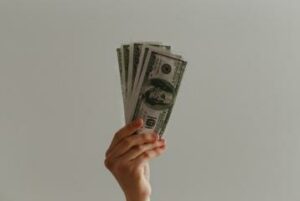 If you've decided to send your junk car on a one-way trip to the auto salvage yard, you might want to press pause first and consider how much you could make from stripping and selling its parts. To help in your decision-making, we've provided a list of the most valuable parts on a car to scrap.
Scrap Parts Worth the Most "Cha-Ching"
1. GPS System
While many drivers these days use their cell phones as their GPS, there are still those who prefer the hands-free, mounted and voice-operated GPS unit, and you can get at least a few hundred dollars for it. As an added bonus, it's relatively easy to remove.
2. Catalytic Converter
If your junk car is newer than 1975, it's a good bet it has a catalytic converter, which has solid resale value, also likely to bring in $100+. The catalytic converter's high resale value is due to the precious metals found inside of it: Rhodium, platinum and palladium.
3. Engine
Depending on the mileage, a car engine could add at least $500 to your pocket. We would not advise attempting to take out your engine, however, unless you are mechanically-inclined (or have a mechanically-inclined friend!) and possess the necessary tools.
4. Stereo
Sending your junk car to the scrap yard without taking out the stereo is like ripping up hundred dollar bills. You can easily sell your stereo to parts collectors, parts recyclers, private buyers and so on.
5. Airbags
You may not have immediately thought about airbags as being a source of money for your wallet, but think again! If your airbags were never employed, you can get as much as $200 for them. Potential buyers would much rather shell out a few hundred dollars than pay over $1,000 for new one.
6. Tires
If your tires are in good condition, turning them into cash won't be difficult – the bigger the tire, the more valuable. The rims of your tires are also very valuable – bringing in hundreds of dollars per piece. If your rims are made of aluminum, chrome or alloy materials then you've got a high-demand product on your hands. Between your tires and rims, you could end up with an extra $1,000 in your bank account.
This is by no means an exhaustive list of car parts that are worth stripping and selling. By providing you with ballpark figures for some of the most valuable parts, we hope we have given you a better idea of whether putting in the necessary "sweat-equity" will be worth your effort. Good luck!