What should you do when your car's been totaled?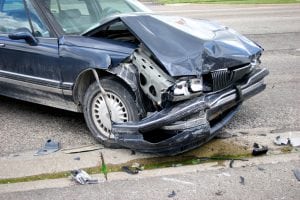 Dealing with your vehicle can be stressful at times. Maybe you just moved, so you have to update your driver's license and registration. Or, maybe it's time for your annual registration renewal, and you've got to mail in the payment on time. Perhaps your car's experienced a series of mechanical issues, and it feels like it's spent more time in the shop than it has out on the road.
Still, none of these stressors compares with experiencing an auto accident. In some cases, it can be a life changing event. Coping with potential personal injury and other issues that accompany a car crash can be incredibly difficult.
If you've been in a car accident, your vehicle was likely damaged. In some cases, it's damaged so significantly that it's considered "totaled." This is shorthand for a "total loss."
Are you confused about what this means? Are you wondering what your options are now? What should you do next? Read on, and we'll walk you through your various choices step by step.
What is a total loss?
After you've been involved in an accident, your insurance company may send someone out to assess your car. This person will examine your vehicle, and determine the extent of damage that it suffered.
If your car can't be repaired in such a way as to render it drive-able again; if the cost of repairs exceed the current value of the vehicle; or, if the amount of damage exceeds a certain percentage of the car's pre-accident value (a number that varies from state to state), then your insurance company can determine that the car is a "total loss," or totaled. 
How is my car's pre-accident value determined?
Your insurance company's claims adjuster will take a number of factors into account when determining your car's pre-accident value. First, they'll look at its age, make, and model. Next, they'll assess its pre-accident condition. In addition, they'll consider its mileage, add-ons and accessories, and any other factors that contribute to its so-called "Actual Cash Value."
If your claims adjuster quotes a price for your vehicle that seems too low, then you can request documentation on how they arrived at their value estimate. You can challenge this amount if they appear to have assessed something incorrectly.
What happens next?
The next step in the process depends on the type of coverage you had before your vehicle was totaled.
If you had something called collision coverage and collided with another car or vehicle, or if your car had both collision and comprehensive coverage and was damaged by something other than an accident, then you're entitled to some form of reimbursement. However, the amount you receive will depend upon your auto insurance policy's deductible.
Let's say that the insurance company determines your car's pre-accident Actual Cash Value to have been $6,400. You pay a fairly low monthly premium with a high deductible of $1,000. The deductible is (as its name implies) deducted from the value of your vehicle, and the insurance company then owes you $5,400.
However, in some cases, your car's Actual Cash Value may be less than your deductible. In these instances, you won't receive any money from your insurance company.
If your vehicle has been totaled and you're looking at receiving little to nothing from your insurance company, you may be able to sell it to a junk car buyer like Junk Car Traders. If you're confused about what your next step should be, our knowledgeable customer service representatives are here to help. In Idaho we are known for our excellent customer service. We can answer any questions you might have, and help you make the right decision about what to do with your totaled car. Take a look at our website to learn more: JunkCarTraders.com.
References
https://www.insurance.com/auto-insurance/claims/understanding-your-options-for-a-totaled-car.aspx